Your Used Medical device can earn your money
Purchase process of your medical equipment
Our experts team from AlternUp Medical come to your establishment and perform a free inventory of all your devices :
Following this inventory, we propose three options :

- A global purchase proposition for all your equipment
- A consignment offer with reversion for your establishment
- An offer to replace your used devices with new equipment *
* of equivalent value
Transform the value of your old medical devices in
new equipment !
| | |
| --- | --- |
| | After estimating the value of your medical equipment, Alternup Medical now offers to replace your devices with new products of equivalent value, to choose from over 6000 references in our professional catalog! |
A simple process


A solution of

direct profitability

for your establishment
- Benefit from fast procedure and immediate profitability : after visiting your establishment, we propose you a global offer for all your medical devices

- Ideal solution for companies wishing to sell their entire stock of medical equipment as soon as possible

- All costs are at our charge

- We select the best offer to bring you the best attribution regarding your medical devices. A reversion amount on the executed sales is sent to you to invoice our company

- Increase your profitability thanks to your used devices : every month, you receive a statement about devices remaining in our warehouses
What benefits ?
- Release your storage areas : as a result of the inventory, we collect all your devices at our expense. Then our team program a pick up date with you
You optimize your storage with this system while streamlining your budget.

- Immediate payment after receipt of invoice

- Increase your investment capacity and profitability

- Ensure maximum valuation of your medical equipment

- Recycling solution for damage and obsolete equipment

- Totally free service
AlternUp Medical is also
a WEEE services tailor-made
to your Medical Devices
AlternUp Medical and its partners, ensure the recycling and WEEE of your electrical devices after agreement with your establishment.
++ By working with AlternUp Medical , you actively participate in the imrovement of the eco system by promoting the recycling of industrial waste. ++
You carry the future in your arms, recycle your devices and give a new life to your old equipment.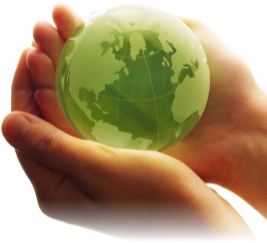 You would like to know, contact us at 04.74.64.58.15 or

click here