What are you looking for?
close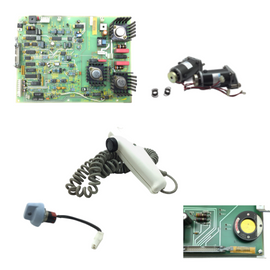 Parts for Radiology
Discover our offer of spare parts for your medical radiology equipment of all brands: switches, driver control board, motors, display board.
Our team answers all your questions. 
Price
€80.00 HT
On/Off Keyswitch for GE AMX-4 Portable X-Ray
Price
€500.00 HT
Leeson CM34D20NZ1A Permanent Magnet DC Motor for GE AMX-4 Portable X-Ray Part N° 46-302161
Hello, our team is not online at the moment. We invite you to send us your request via our contact section. It will be processed as soon as possible.