What are you looking for?
close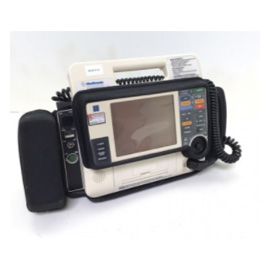 Defibrillator
Discover our range of training manikins and automatic, semi-automatic and automatic Defibrillators... Guarantee, CE Norme.
Feel free to contact our sales team for any informations.
Price
€650.00 HT
Philips M3841 A Heartstart FR2+ Semi-Automatic Defibrillator Supplied with a new battery and a pair of pads
Price
€650.00 HT
AMBU MAN BASIC Training Manikin Reliable training manikin designed to fulfill all requirements for the BLS algorithm training. The closed shaped torso with its anatomical correct landmarks allows trainees to learn and train the use of Automatic External Defibrillators (AED) and the placement of...
Price
€2,800.00 HT
AMBU AIRWAY Man Training Manikin Adult-sized training manikin that provide an optimal lifelike representation of the human anatomy. 
Hello, our team is not online at the moment. We invite you to send us your request via our contact section. It will be processed as soon as possible.